Introduction
Hunnu Mining Service (HMS) was created in 2013 as a Joint Venture consisting of three Mongolian Companies; Hasu Megawatt LLC and ZME LLC each having an equal share in the JV. The JV has all the required notarized Special Licenses, VAT payer certificates, State Registration Certificates and Company Charter to undertake multidiscipline works.
HMS has the resources to utilize its significant local workforce as well seek further assistance from its international network
HMS has significant in-house engineering capability and can utilize 3-D modelling programs in addition to AutoCAD.
HMS is committed to Health and Safety as evidenced by the fact that the companies forming the Joint Venture have received many awards recognizing their efforts. Awards such as Best construction contractor of Oyu Tolgoi (2009 & 2011), Best supplier of Oyu Tolgoi (2013) and Best supplier honoring Health & Safety at Oyu Tolgoi all show a high level of commitment to Health and Safety.
HMS, at all times maintains international levels of QA/QC and we work closely with our suppliers to ensure that project commitments are met both in terms of schedule and quality.
---
Safety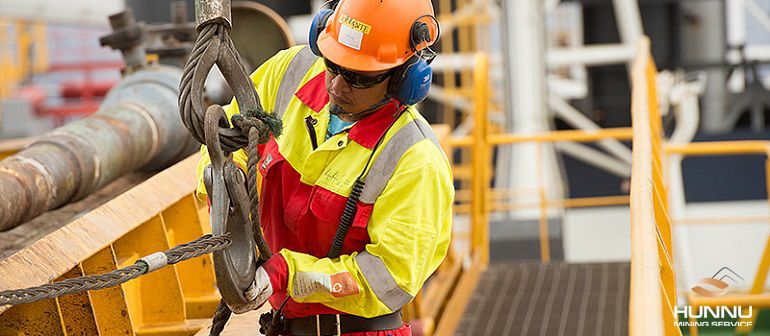 Together, our people form our most powerful asset – a rich and culturally diverse team of talented, enthusiastic individuals. Nothing is more important to us than their safety and wellbeing.
Our goal is to create an injury and illness-free workplace where everyone goes home safely and healthy each day of their working life.
Equally, our commitment to operating in a sustainable way is unshakable. We are committed to minimizing and mitigating the impact of our operation on the environment. We will continue upholding the highest environmental standards and draw on the advice of environmental experts and the communities in which we operate.
Since 2013, we have adopted Safety and Environmental (HSE) systems from world class companies that are in compliance with ISO 14001 Environmental and OHSAS 18001O Occupational Health and Safety management standards and have implemented at every aspect of our daily work.